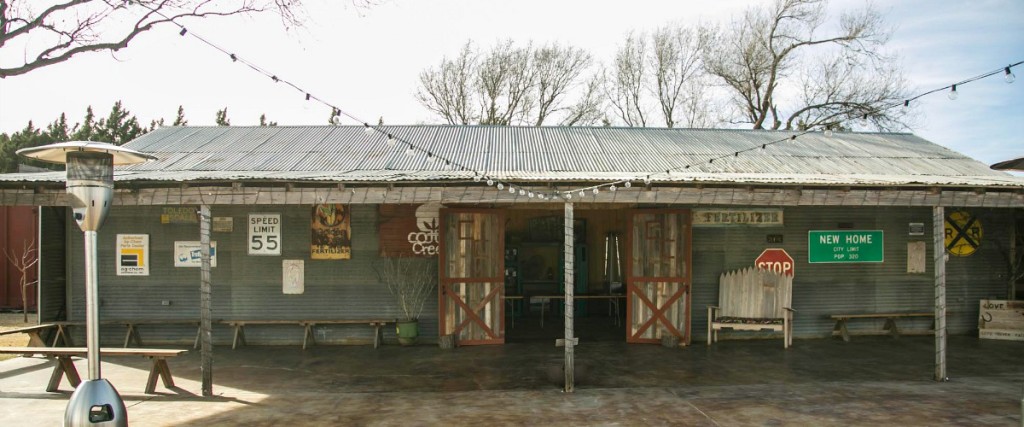 The Grain Barn was the first addition to Cotton Creek Barn. It was built in 1951. We love to let the caterers that come out use the Grain Barn to serve the wonderfully delicious food that they have prepared. It's a great way to utilize the entire property, especially when we have many guests. In the summer time you might find the outdoor bar underneath the patio area where you can grab a cool drink before heading in to get your plate.
You might also find us using the Grain Barn in case of bad weather. We have had to from time to time move a wedding inside because Mother Nature decides for us. We can seat 150 guests in the grain barn for a ceremony. The Grain Barn makes for an amazing and quaint Barn Wedding!
On the occasion we do like to throw a fantastic rehearsal dinner out on the patio and in the Grain Barn. The lights on the patio are beautiful at night and even make for a great outdoor dance floor! You will find the patio is the best place to be when the sun goes down.